Hello, lovelies!
How are you all doing? Hope you're having a lovely weekend! Today I bring you a special post, as you might have already figured out 😛
Yesterday I went shopping, since I was in need of a warm coat and some warm jumpers (it's already pretty chilly around here). I couldn't find the jumper I had my eyes on but I managed to find some pretty good stuff, and all at a very reasonable price!
Also, if you're interested in seeing how the pieces I got look like on (like a try-on), I'll be posting my Winter Look Book, which will most likely feature all of these 🙂
So, without further ado, this is all I got:
I am obsessed with this coat! I honestly believe this is the most «me» jacket to have ever existed. It's grey (one of my favourite colours), it's a longer blazer (I'm obsessed with blazers), it has a pocket on each side (besides the ones you can see here), and it's warm and cosy 🙂 I'm so glad I found it!
As soon as I showed this shirt to my mum, she said 'wow, that is so you!' It really is! Black and white, chequered, and a shirt so it really is «me» 😛 It's longer than an average shirt but too short to be a dress. I already have so many outfits in mind for this, for all year round, which makes me think this definitely was money well spent!
This jumper's so soft and cosy, I feel like I'll be spending Winter in it! I love the green of it as well, it's one of my favourite colours to wear during the colder months. Also, I love the knitting pattern. Don't know if you can see it but from the left shoulder down, there's a more noticeable stripe that separates the vertical knitting (on the right) to the horizontal one (on the left). I love that! And there's an opening on the bottom right side, which makes it look a bit more flattering.
Another super soft and cosy jumper. Mango's really killing it when it comes to jumpers, this season! I love the colour, it's very Autumnal – it's like cherry, not really red but not berry-ish either. I love it! Something you might not know about me: I hate turtlenecks! I can't feel anything close to my neck without being like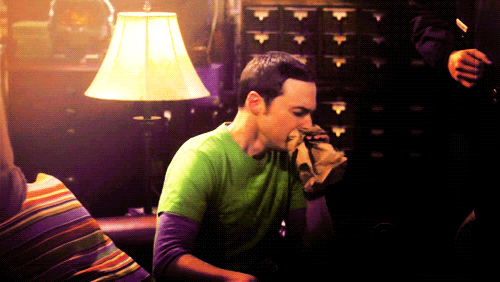 This, however, it the type of turtleneck I can do, the one that's not close to your neck at all, it's like hanging around the collarbone. I love the shape of it as well, it's very flattering. I'll be definitely wearing this one a lot!
I also purchased these two belts from H&M. The black one's for the waist and the brown one you can either use on the waist or around the hips (I have it in black and wear it a lot). I love them both, but mostly the black one: it has studs and that silver tip at the end, which, I think, it's very edgy and cool. I love how it looks with the chequered shirt!
I know you can't really see it that well but I was sort of in a rush when I took this picture and there wasn't much light 😛
Also, if you're curious to know, this is the jumper I was hoping to buy but couldn't find at the store:
That's it for this special post, guys! What do you think of what I got? Also, please tell me what you've been buying for the new season, I'd love to know! 🙂
Love,
Alice ♥