Hello, lovelies!
How are you all doing? Hope you've had a great week! To end this week on a high note, I've decided to share with you a recipe for Peanut Butter Cookies.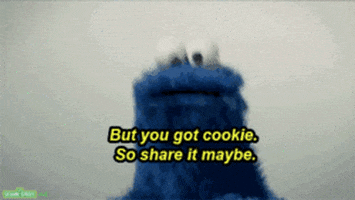 I baked these last month and posted this picture of the end result on Instagram, and one of you asked if I could share the recipe on my blog so here it is 🙂
Just a disclaimer, I did not come up with it by myself, I saw it on La Dolce Rita's so, if you understand Portuguese and want to read/see the original, you can just click here.
This is everything you need:
♥ 100 gr. of butter – at room temperature
♥ 150 gr. of Peanut Butter (any kind, the one you prefer) – at room temperature
♥ 100 gr. of caster sugar
♥ 75 gr. of brown sugar
♥ 1 whole egg
♥ A pinch of salt
♥ 1/2 a tea spoon of bicarbonate of soda
♥ 170 gr. of flour (I used self-raising)
Preheat your oven to 180ºC / 350-60ºF.
Beat the butter and the peanut butter together with both types of sugar (if you can't have the butters at room temp, just pop them in the microwave for a little while, until they've softened a bit). Add the egg and continue mixing. Then add the flour, salt and bicarb of soda and combine everything until it's all properly mixed.
With a spoon (table or tea, depending on how big you want your cookies to be), remove bits of dough and, with your hands, shape them like a ball, then add them to a baking paper on a baking tray. When they're all done, press them twice with a fork so that they get crossed lines on them (tip: run the fork through some flour so that it doesn't stick to your cookies).
Bake your cookies for 8 to 10 minutes, depending on their size, until they're golden 🙂
(This recipe makes about 20 big cookies)
As you can see, they're quite easy to make and I assure you, they taste heavenly!
Let me know if you recreate this recipe 🙂
Love,
Alice ♥