Hello, lovelies!
How are you all doing? Hope you've had a great weekend 🙂 But now let's be serious: Feel Unique's having 20% off!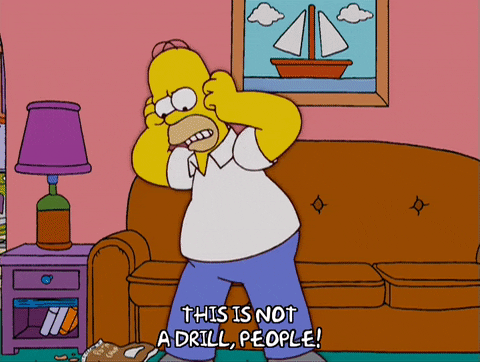 I've only found this out this weekend but apparently it's been going on since September 9th!!! And you have to hurry because it ends the day after tomorrow (October 5th).
That being said, of course I searched through all the website and ended up with 7 items on my bag, adding up to a total of over €80, which is almost $90 / £70! 😥 Sad times indeed!
So I thought I'd share with you today which products made it to my bag, and which ones would've totally made it if I'd won the lottery 😛
All pictures are from Feel Unique's website, other than the first three ones.
On the bag:
I've been wanting one of those Oil-in-Stick lipsticks by YSL since they came out and this one's my absolute favourite colour. It's just a very «me» shade, the typical 'your lips but better'. And the formula's right up my street as well. Basically, this is my dream lipstick and it has a discount and it was the first thing to make it to my bag! 😛
Another lipstick that I've been wanting to try since it came out's this one by Bourjois. It's a liquid lipstick that dries matte but velvety, which is why I want to try it (can't stand typically drying matte lipsticks). That and the colours, just look at them! ♥ Again, the leftmost one's my type of colour, the 'your lips but better' one. And the rightmost one's perfect for Autumn / Winter!
I've added this one to the bag because I need a new primer. I wanted the one I'm showing you next but it's sold out, so this one made it instead. In theory, the results both provide are pretty similar but the next one's more raved about, I only hear great things about it, specially for oily skin.
I need a good brow pencil, since the one I have now it's terrible quality and the colour doesn't suit me at all! And this one had good reviews, seems to be quite nice, it's affordable and as a spoolie on the other end. Brilliant!
I also need an eyeshadow primer since I don't have one and my super oily lids make it impossible for my eyeshadow to last longer than a couple of hours -_- This one had good reviews and is affordable, so on to the bag it went.
I was quite on the fence about this foundation but I've been wanting to try a cushion foundation since the trend came out, I love the idea of it. And I've also been wanting to try the Nude / Lumi range from L'Oréal, though I'm dreading to do so because of my skin type. Still, I pushed my fears aside and decided to be a good blogger and put in on my bag, just to give it a try 😉
On my wishlist:
I bought three of their brushes back in March and they're my favourites, I love them to bits. I've always wanted to try their sponge, I hear it's even better than the Beauty Blender! Also, a small size setting brush is always handy, either for setting your under-eye area, your T-zone or even to apply your highlighter!
I know I sound repetitive but another product that I've been wanting to try for ages is the Estée Lauder Little Black Primer. It's crazy for me to think about spending that much money on a primer for the lashes but seriously, you have to see it in action to know why it made it to my wishlist! It's brilliant, it lifts, separates and gives volume to the lashes, while also tinting them (it's black, after all). And the name alone makes me want to buy it!
I like my lashes to be long, lifted, separated and voluminous, and I hear this YSL mascara gives you all of that. So no surprise that it found its way to my bag 😉
I've always heard great things about First Aid Beauty and a friend of my mum's was actually telling me «Have you tried their cleanser? It's great!» So what a perfect opportunity to give it a try, right? 😉
Fleur De Force says this is the typical 'Princess Product', one that you definitely don't need but actually makes a difference. And her skin always looks gorgeous so I had to add it to my wishlist!
I love Kiehl's! Sure, I've never tried any of their products, but I love it nonetheless, okay? 😛
Seriously, I hear this is one of the best (sort of affordable) eye creams out there, and I'm terrible with eye cream, I always forget to apply it. But I think that's because I never notice a difference whenever I apply mine. Result: I'm getting a lot of fine lines already! I'm way too young for that, I'm only 24! 😥 That's why I need an eye cream that actually works, so that I have the motivation for applying it everyday.
As I mentioned on my September Faves post, I've been having a breakout recently due to the change on my skincare routine, which means there's a lot of texture happening and I'm definitely not happy about that! I do feel like this would make a difference, though, since I read lots of reviews from people in sort of the same situation who found that it really did work.
I've also heard lots of great reviews on this, from bloggers to typical customers, with different skin types, all raving about this and how it really was worth every penny. So, do I want a product that will restore my skin to glory while I sleep?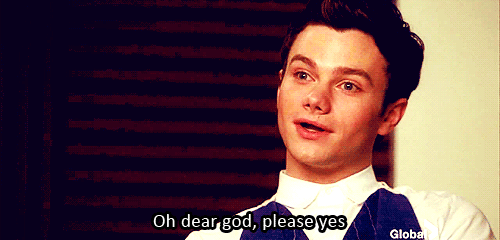 As I've previously mentioned, my skin's been going through tough times and, even before my breakout, I looked at it and thought it looked dull. Maybe it's just the fact that I've been looking at it for the past 24 years but there's just something very 'meh' about it. So as soon as I read «invigorates and brightens skin's appearance» and then «energizes the look of dull, fatigued skin to restore a healthy…» I don't even care about the rest of the sentence, I'm just like: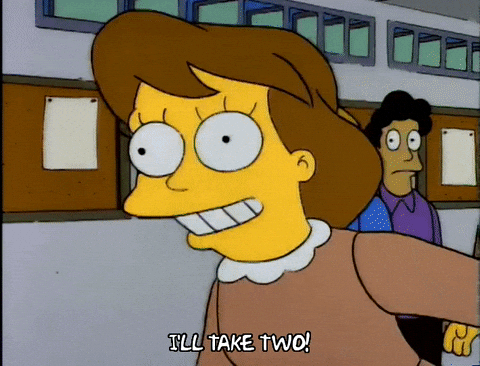 And that's all for this post, guys. Have you tried any of these products? I'd love to know your opinion!
Love,
Alice ♥