Hello, lovelies!
How are you doing? Today's post sort of follows the previous one, since they're both about skincare. Since Winter is coming…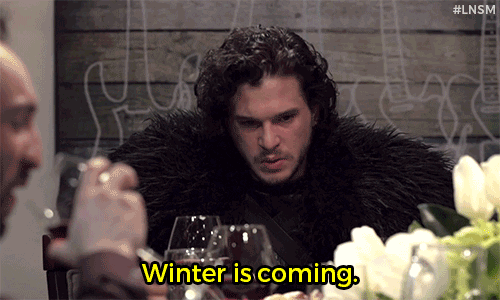 Sorry, I just had to… I'm pretty much obsessed with Game of Thrones 😛
As I was saying before Mr. Harrington interrupted me, the colder months are coming and it's time to start thinking about changing our skincare routines.
Cold temperatures result in poor circulation and widened capillaries and, as a result, our skin can suffer. You may find that your skin feels dry, itchy, or even irritated. In fact, during Winter our usual skin type might shift: oily skin becomes normal, normal skin becomes dry, and dry skin becomes sensitive and irritated.
And as we move between cold outdoor temperatures and warm, dry indoor temperatures, our skin becomes "confused" and loses its ability to regulate itself and adjust to the ever-changing conditions.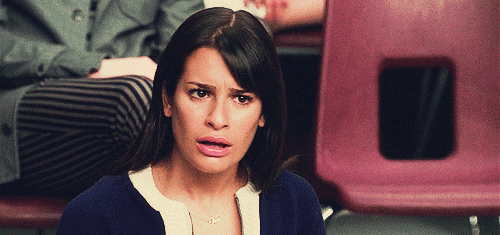 ♥ Change your cleanser: Shift to a lighter cleanser. Extreme weather can weaken the skin's protective barrier, so you want to avoid intensive cleansing that will further strip your skin of natural protection. Use gentle cleansing milks or mild, foaming cleansers. Avoid alcohol-based cleansers, which will strip away your skin's natural oils, resulting in dry, irritated skin.
♥ Moisturise, moisturise, moisturise! During winter, we need heavier moisturisers to repair the damage done by extremely dry weather and protect our skin from further dryness.
♥ Avoid hot water: Nothing sounds more appealing than a heavenly hot shower or bath on a cold Winter day, but it can break hell loose on your skin. The hot water will actually rob your skin of its natural oils and result in more dryness. Choose warm water instead of hot water. If you must bathe, consider adding a few drops of essential oils to your bath water.
♥ Wear sunscreen: Winter is no time to forget the sunscreen. In fact, if there's snow where you live, sun reflecting off of snow can be even more damaging than sun reflecting off of the beach in summer. Apply a sunscreen with at least 15 SPF every day (even if there's no snow around). Make it a habit and your skin will thank you 🙂
♥ Moisturise hands and lips: Our hands and lips are especially sensitive to the cold, dry elements. Moisturise your hands every time you wash them and wear gloves outside to prevent dry, cracked hands. Also, use a thick lip balm to keep your lips hydrated.
These are the products I use on my Autumn/Winter Skincare routine:
(be advised, all products are by The Body Shop 😛 )
After washing my face with my cleanser, I go in with a cotton pad, embedded with the Vitamin E Hydrating Toner. After waiting a bit for it to dry, I apply the Vitamin E Intense Moisture Serum, to make sure my skin gets enough water.
Then I apply my moisturiser, which's the same throughout the year – the Seaweed Oil-Control Gel Cream. I like its consistency and that it keeps me matte-ish, while not leaving my skin dry.
Then I apply the Skin Defence Multi-Protection Essence as my SPF, so that my skin's protected from the sun.
At night, I normally remove my make-up first (if I'm wearing any) with a make-up remover wipe, then wash my face with the same cleanser I used in the morning. Then I go in with the toner, same one as in the morning, and after that I apply the Drops of Youth – Youth Concentrate that I talked about on Monday's post.
It is a mix between a serum and an oil, which is why I prefer to apply it in the evening. Then I apply another product that I've mentioned on Monday's post, the Vitamin E Intense Moisture Cream, which is a thick (like whipped cream) and rich moisturiser, which is also why I prefer to apply it at night.
These are two products that, again, I've talked about on Monday's post and that I can't live without, specially in the colder months.
Hydrating face masks are a must during Autumn / Winter and, as I mentioned above, it's crucial to keep your lips properly moisturised, so you don't get them all chapped. And this solid oil is rather thick and works brilliantly at keeping lips soft and hydrated!
Do you guys change your skincare routine for the colder months? What products to you replace, and with which ones? I'd love to know!
Love,
Alice ♥