Hello, lovelies!
How are you doing? The gorgeous Sandy form Lippie Obsession has nominated me once for for a TAG! Thank you so much, Sandy. Means a lot 🙂 If you don't know her blog by now, go over there and show her some love ❤
The rules are simple:
– Tag up to 5 people and let them know you tagged them.
-List what you want, whether you have three things that are unbelievable or twenty.
-Cannot be actual make-up, skincare, or haircare products – just the tools/gadgets you use.
These are my favourite tools: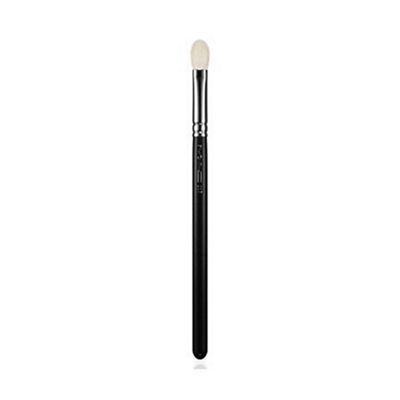 This is the perfect brush for blending your eyeshadow seamlessly. I swear by it! If you want to achieve the perfect smokey eye, you need this baby in your life 😉
---
Beauty Blender
Does not have to be the original one, though (mine was super affordable). I always use it damp and the result is incredible! I don't use it with my foundation because it will leave my skin looking super oily after a couple of hours, but it is my favourite way to apply my concealer ❤
---
This is the one I always use and it is from Sephora (their brand). I can never leave the house without curling my eyelashes, it makes all the difference. I know it is scary for so many people – some even say it looks like something you use to torture people with – but I could never live without it!
---
And these are all my favourite tools. I am sorry, I know they are only three, but these are the ones that I would recommend to everyone: I use them everyday and would purchase again without a doubt!
Once again, I choose not to nominate any blogs in particular. If you are reading this and would like to do it on your blog, then who are the one I nominate 😉
Love,
Alice ❤